Trimmer
A compact eight channel level control for both audio and DC-coupled control voltages for integration with SwitchMix™ or standalone use.
The Trimmer is much more than just a buffered attenuator. Each channel may be precisely calibrated between -10dB (÷3) to +10dB (x3) gain so that prior signal or CV losses may be compensated. Trimmer 8 may be inserted into the DB25 input or output connections of SwitchMix™ and may also incorporate phase inverting switches and/or a mixture of connectors with normalling.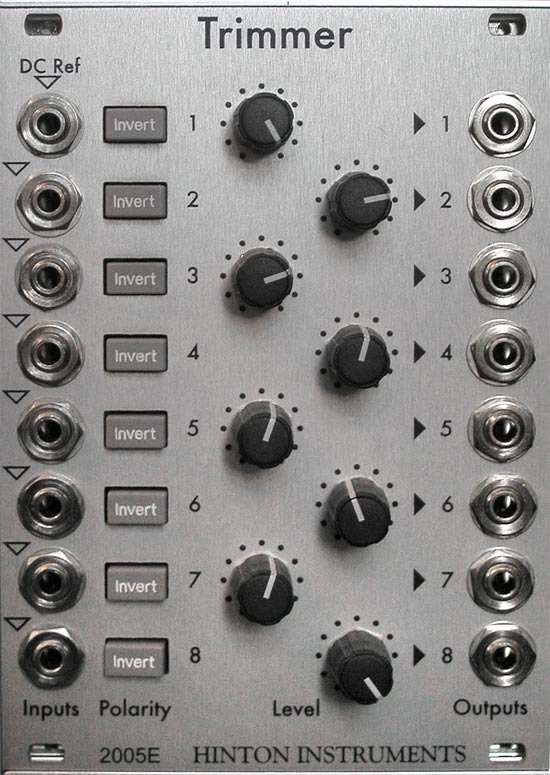 Trimmer 2005EJ with polarity switching.

Trimmer has balanced or unbalanced compatible inputs and outputs, extending its use beyond synthesizer patching to other audio routing applications. It is suitable for interfacing DAW sound cards to a synthesizer and may be used for balanced to unbalanced or unbalanced to balanced conversions with level change.

Contact us to order different options.

Buy Now
Inverting Trimmer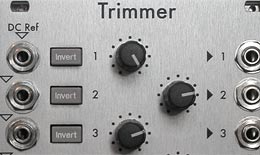 £295.00
+ VAT (if applicable) + p & p
If you are VAT registered in Europe, please contact us first!
Shipping weight: 1.0 kg.
Prices
Ex. VAT

(Inc. VAT)

Trimmer 2005ET [ Contact us to order ]
(3U/18HP with Inverting Switches and Bantam TT output jacks)
£255
(£306)
Trimmer 2005EJ [ Contact us to order ]
(3U/18HP with Inverting Switches and mini output jacks)
£295
(£354)
Custom configurations
Contact us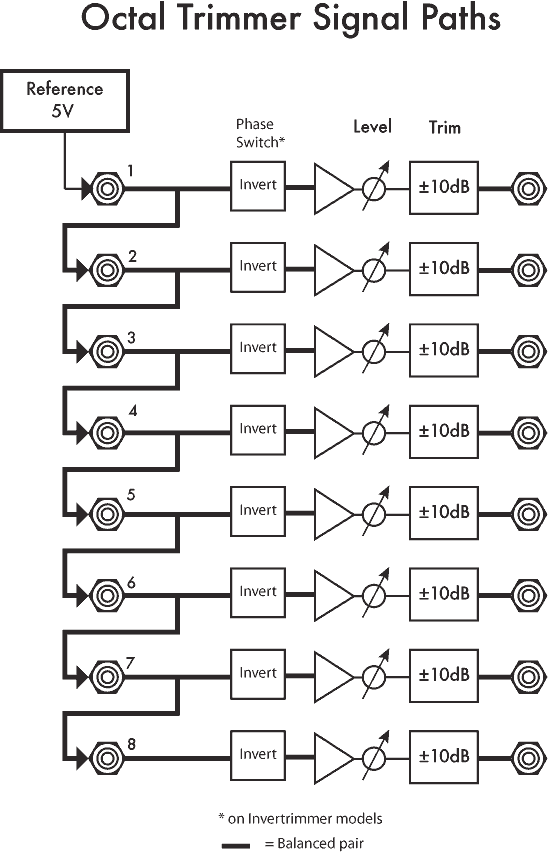 Downloads

→ Trimmer Patch Sheet (PDF)
Custom & Optional Extras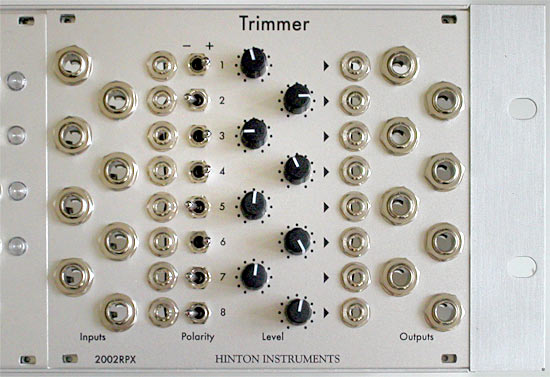 Custom Trimmer with TRS jacks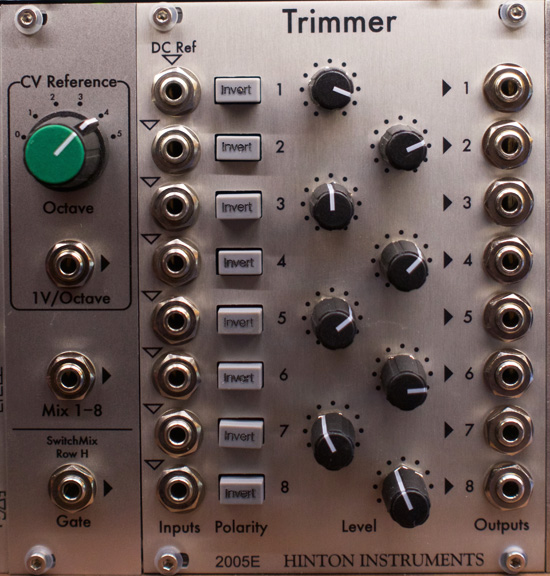 Trimmer 2005EJ with option panel.
A rotary switch control to alter the DC reference in 1V steps for calibrating and controlling VCOs. A direct output and a post Level mix output are provided.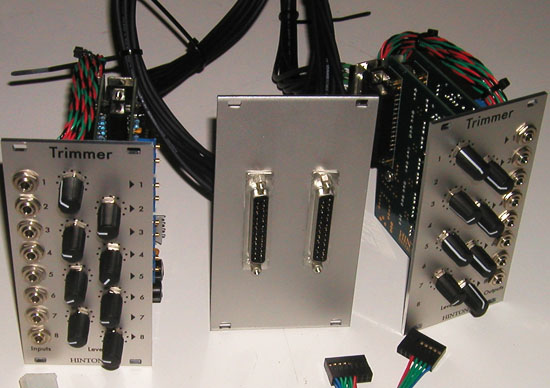 Dedicated balanced input and output modules.
Rear connector panel with DB25s in AES59 format.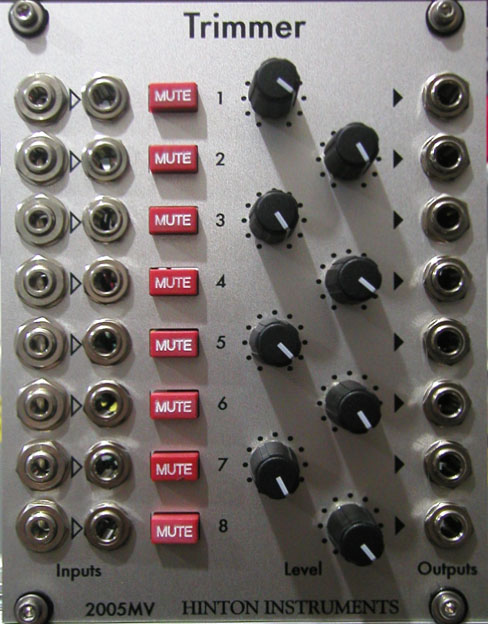 Custom Mute Trimmer 2005MV.
Mini-jack inputs normalled to bantam inputs, bantam outputs. The switch function has been changed to provide a mute function.
Related Items
(Contact us for details.)
Bantam / 3.5mm adapter cables
1/4" A or B gauge jack connector panels
Custom configured Eurocard Rack