Standard frames and accessories can be purchased below. Custom frames can be built in 3U, 6U, or 9U heights using heavy-duty extrusions. 4-rail frames with rear rails for mounting distribution cards, connector panels, and power supplies can be built in various depths from 120mm-240mm.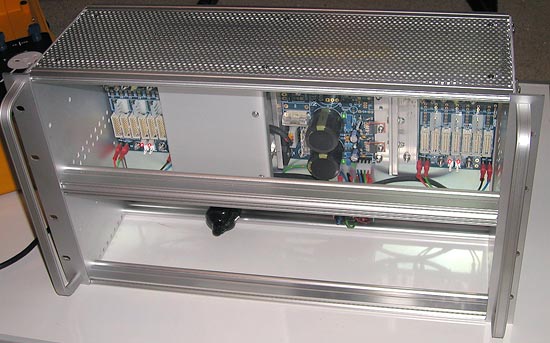 Low-impedance power distribution cards may have KK 0.156" and/or 16-pin shrouded headers. Power cables can be tailor-made to suit different systems.
Delivery may vary from ex-stock to two weeks. We will notify you of expected delivery time in the order acknowledgement. Please check with us first if time is critical.
For multiple items the postage calculation may be wrong. We will only charge the actual cost and refund any difference. Courier delivery may be more economical; for an exact quote please contact us.
2-rail 3U Eurorack Frame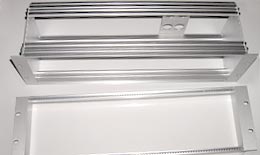 £50.00
4-rail 3U Eurorack Frame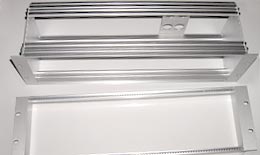 £100.00
Distribution Card KK/Euro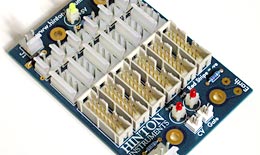 £36.00
4-Way 0.156" Power Loom (300mm)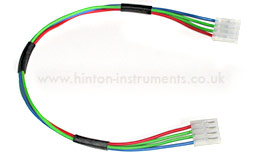 £2.50
Set of 4 Bantam Patch Cables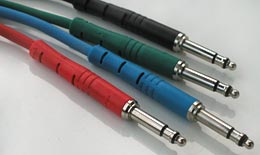 £14.00
Pack of 10 Bantam Jacks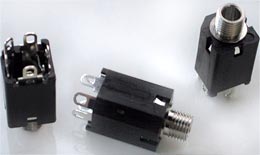 £12.00
16-Way Ribbon Cable (200mm)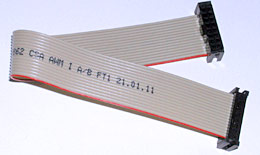 £5.00