Our FullPower™ Linear PSUs and Distribution Cards are designed to be used in large synthesizer systems requiring a reliable high specification power system.
All systems can deliver up to 1.5A on each rail without dropping out of regulation and without the use of fan cooling. We recommend rear mounted 4U 19″ panel configurations with ventilation above and below for convection cooling and our heavy duty, low impedance distribution cards.
Please contact us to order.
Power supplies may be built for 230Vac, 115Vac or both with ±12V or ±15V output rails and an optional third rail, +5V, +9V, +24V, +48V or any other, all adjustable.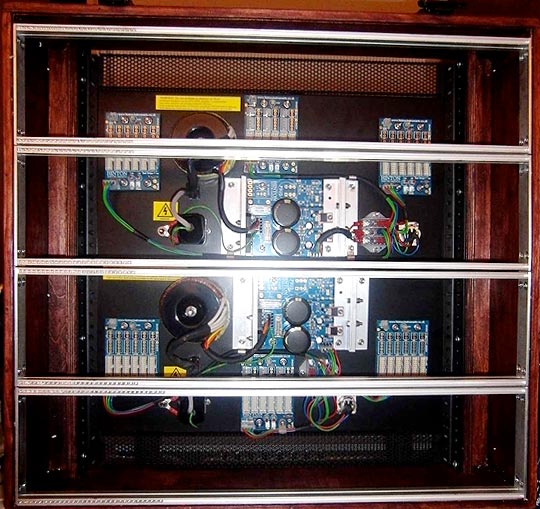 Two custom 5U FullPower™ PSUs in a custom Eurorack case
Related Items